Dirk Fangmann is a founding partner of CFD Law.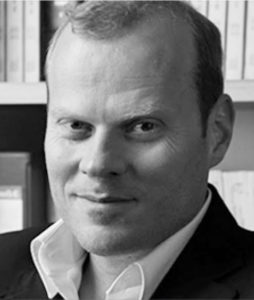 He is admitted to practice in France and Germany. He is a native German speaker and is fluent in English and French. He is also proficient in Spanish.
After serving as a trainee in international law firms (Heuking Kühn Lüer Wojtek in Düsseldorf, Ashurst in London) and at the Council of Ministers of the European Union in Brussels, Dirk settled in Paris in 1998 where he first held an in-house position at a US industrial firm, Transitions, Inc. In 2001 he joined Wenner & Cie, a Paris-based law firm. In 2002 he joined the Paris office of Rödl & Partners, a German firm of lawyers, tax consultants and auditors. He became a local partner of Rödl in 2007.
In 2009 Dirk left Rödl to co-found CFD Law.
Dirk's client base includes multinational, French and foreign corporations and SMEs operating in a broad range of industries. Dirk also counsels private individuals mostly on wealth and tax management matters, as well as in international succession and family law matters.
Dirk advises on a wide range of French and German business law matters including corporate law and M&A, international and French domestic taxation (incl. VAT),
banking law and related payment services, technology and IT law, as well as commercial law and general contract matters. Dirk has also extensive knowledge and experience in compliance/AML matters and acts as central contact point/permanent representative in front of ACPR and Tracfin in France.
He has particular expertise in European and international VAT and acts as fiscal agent (EU companies) and fiscal representative (non-EU companies) for a large number of foreign businesses. In this context he also advises clients on VAT compliance matters and regularly conducts strategic VAT analyses for multi-country business operations. Dirk is a regular speaker on VAT related panels.
Dirk represents his clients in court and has extensive experience in international arbitration.
Dirk holds law diplomas from the Universities of Saarbrücken (Germany), Lille (France) and Warwick (England). He has published articles on French business and tax law matters.
Dirk is married and has two children.